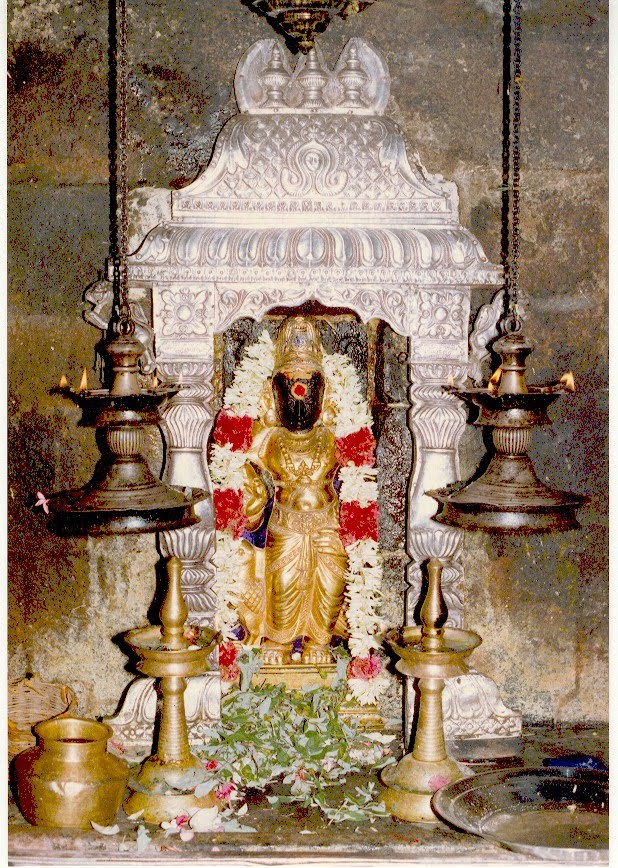 The Saturn planet in astrology has a significant effect in a person's Birth chart and is worshipped in many Indian temples for easing the hardships, difficulty and uplifting many aspects in life. One of the few ancient temples of Saturn is in Thirunallaru village District Karaikal – Pondicherry which is visited by an average of 4-5 lakh pilgrims during Saturn transit, the village is 5 Kilometers from Karaikal and 30 Kilometers from Mayaladudurai.
Inception of Saturn(Shani Dev):
The Planet Sun(Surya Dev) son of sage Kashyap was married to Vishkarma's daughter Samigna however Sun married Chaya Devi whom he had formed with his vigorous and harsh rays; their son is Saturn.  Saturn is worshiped in Idol form in most temples, he is of dark complexion, wears black clothes also bearing a knife, bow and arrow as weapons. Crow is his carrier, Neelam(Blue Sapphire)  is the gem stone and Iron is the element.
Saturn temple – Architecture:
The Idol of Saturn facing east can be seen on the right hand side after entering the first gopuram(gate) and as you move forward and pass through the second gopuram(gate) you can see the idol of Maha-Ganapathy and in the walkways you can also see the Shiva Lingam, idols of Lord Shree Dakshinamoorti, Durga, Golden Ganesh, Subramaneswara Swamy , Nal Narayan, Bhairav, Lord Natraja and Sun(Surya dev).
Remedy:
It is said that once there was a King named Nal bathed in the manmade lake situated in the north-western part which eased the malefic effects of Saturn, and relieved him from all miseries. Saturn is worshipped on Saturday for significant results, one can light Diya(lamp) with Sesame oil and a mix of rice and Sesame seeds could be offered as Prasad during the pooja. Those undergoing Sade Sati and unfavorable transit of Saturn would benefit the most.